A fire red with a twist
Rubie Follie is a dazzling shade. The color payoff is great, the lipstick is not scented, and it has a high-shine finish. What's not to like?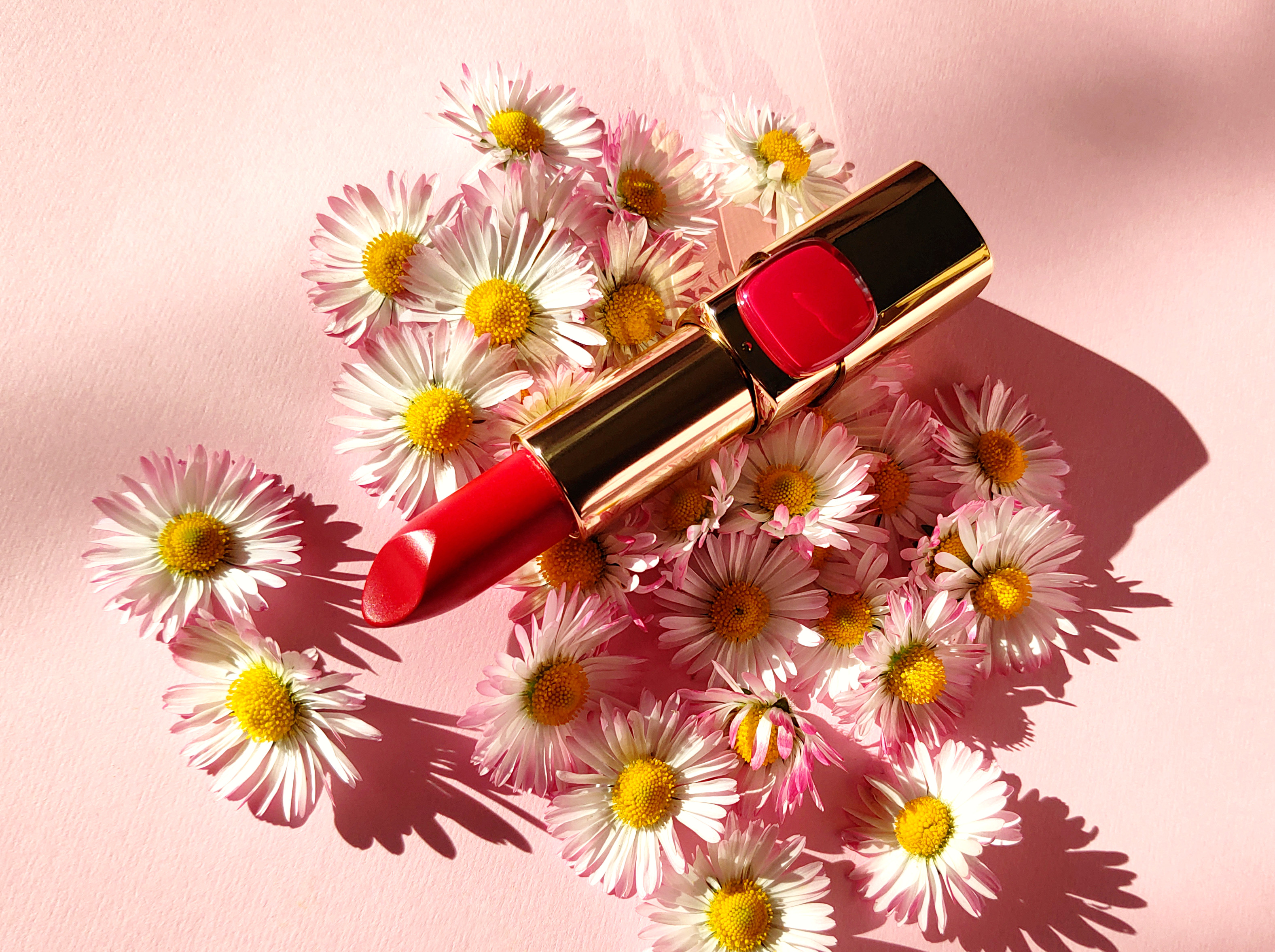 L'Oréal Paris Color Riche Lipstick in R514 Pearly Rubie Follie is a warm, bold red with a high-shine finish, oily texture and pink shimmery particles.
As for the pigment, the color payoff is great. Rubie Follie needs one swipe for full opacity. It feathers ever so slightly (it settles more after a couple of hours) and it doesn't have a scent, which is a big change in the L'Oréal formula. In that sense, this lipstick is like a tame cat – it's a charming beast, but do expect a scratch or two.
The huge formula problems
The pink shimmer and oils is what gives this lipstick that starry glow and high-shine finish. The fact that Rubie Follie is so rich in oils is why it can move easily and transfer to your teeth.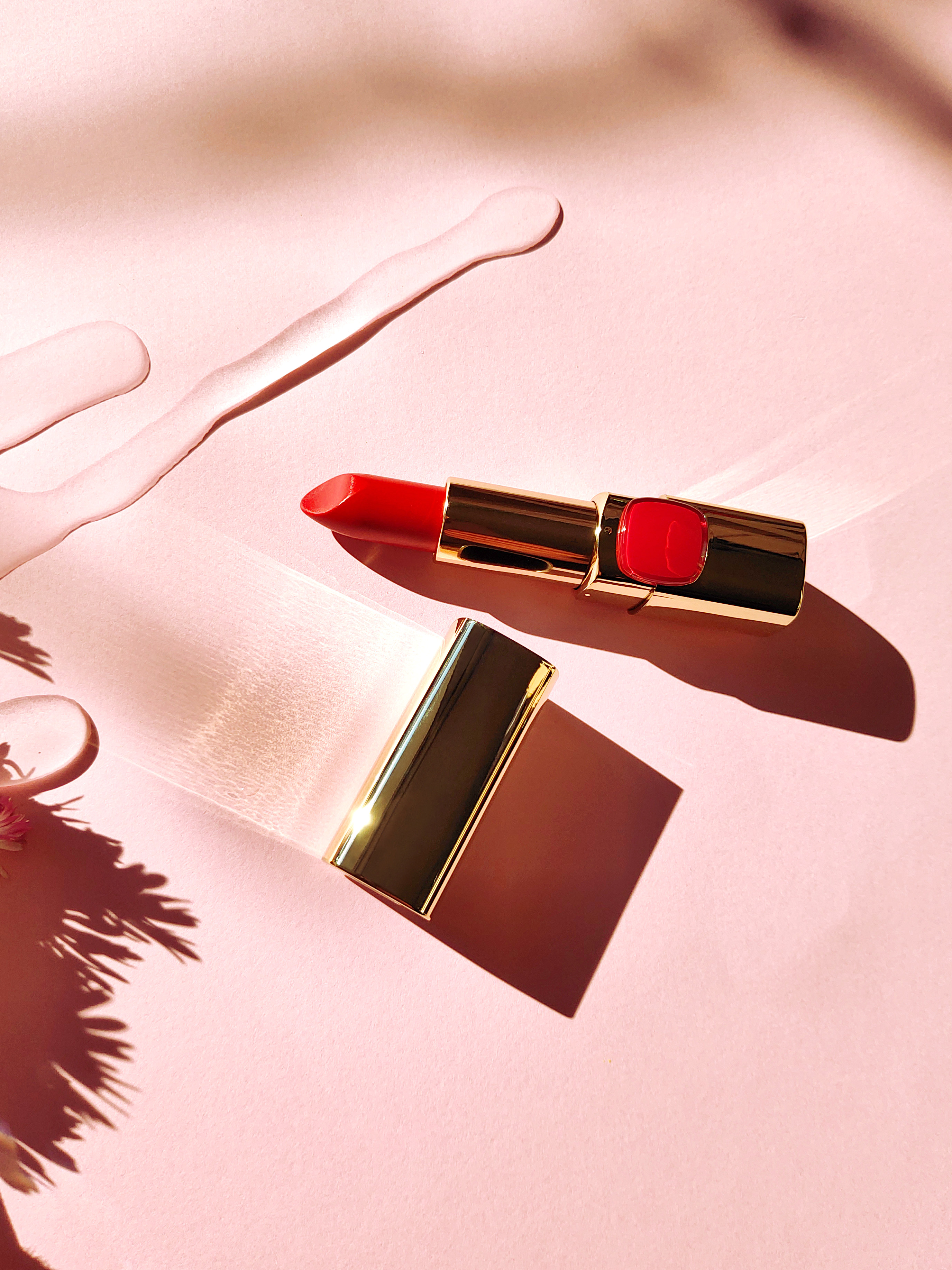 Because it has shimmer particles that feel like I have a sugar scrub on my lips, it's not so comfortable to wear. It's drying and a bit irritating.
The texture is very thin and slippery, so I always wonder where my lipstick ended up. And it usually ends up on my teeth. Mirror is your best friend here.
And when you take it off, it leaves your lips pigmented, sparkly and dry.
Design-wise, it has a cute curved tip that matches the shape of the lips. To me this wasn't very helpful as the formula instantly melts so you need a steady hand, but it does look special.
Final thoughts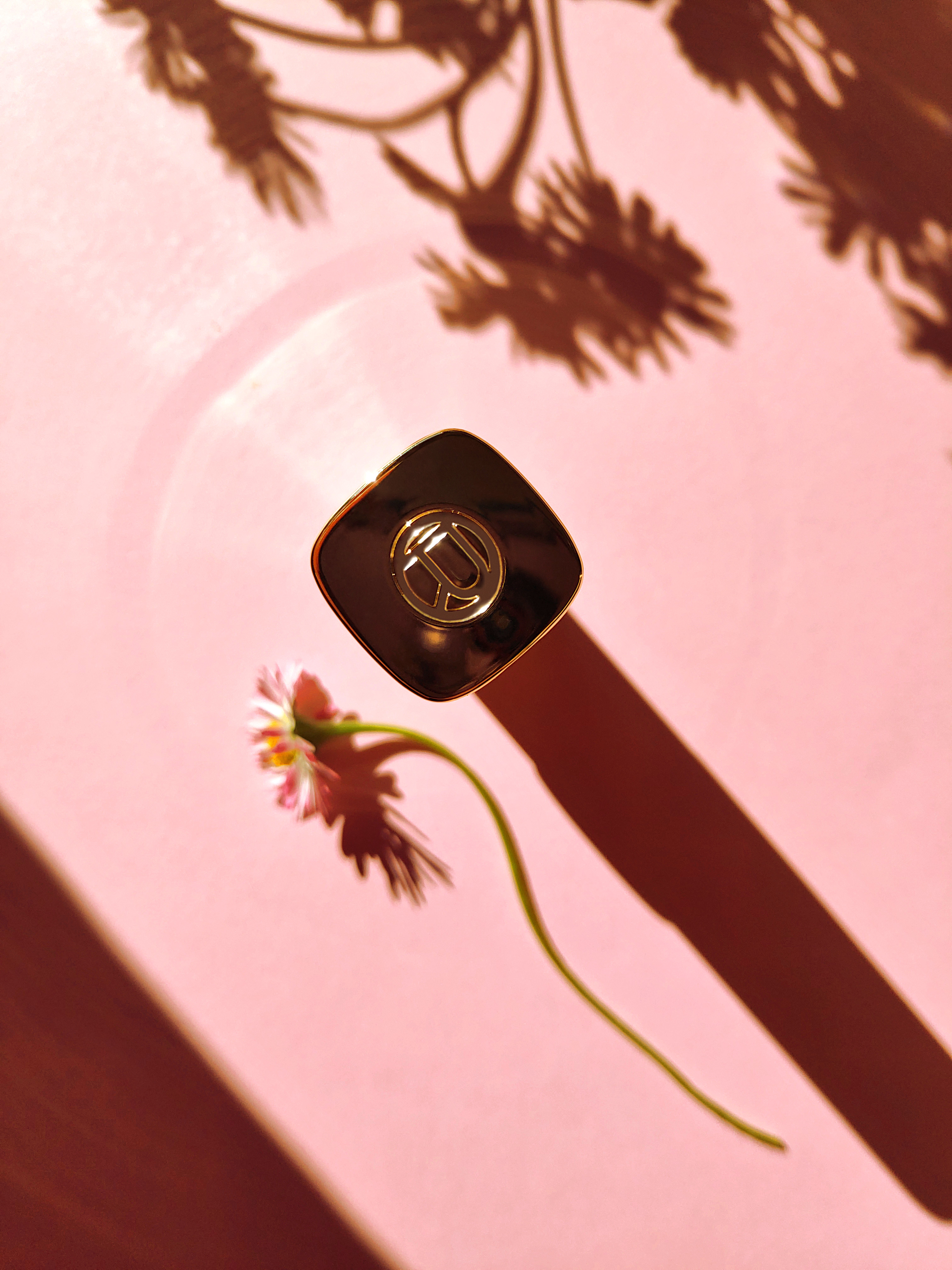 It might seem that I have something against L'Oréal lipsticks, since this is not my first not-so-positive review. I don't. They often have new lipstick collections, and I happen to love the shades. It's just the texture or performance of the product that bothers me.
I don't recommend this lipstick.
L'Oréal Rubie Follie has a fire shade and lux packaging, but really unforgiving formula. Lipsticks shouldn't make it hard for its users to feel confident. This lipstick does just that. I like the creamy texture, but I don't like the idea of going out and doing constant check ups of my lips and teeth.
Nevertheless, I have it and I will try to take the most out of it. Next time when I wear it, I will definitely try some lipstick tricks, just to be on the safe side.