Matte, feathery and Zodiac-inspired lip crayons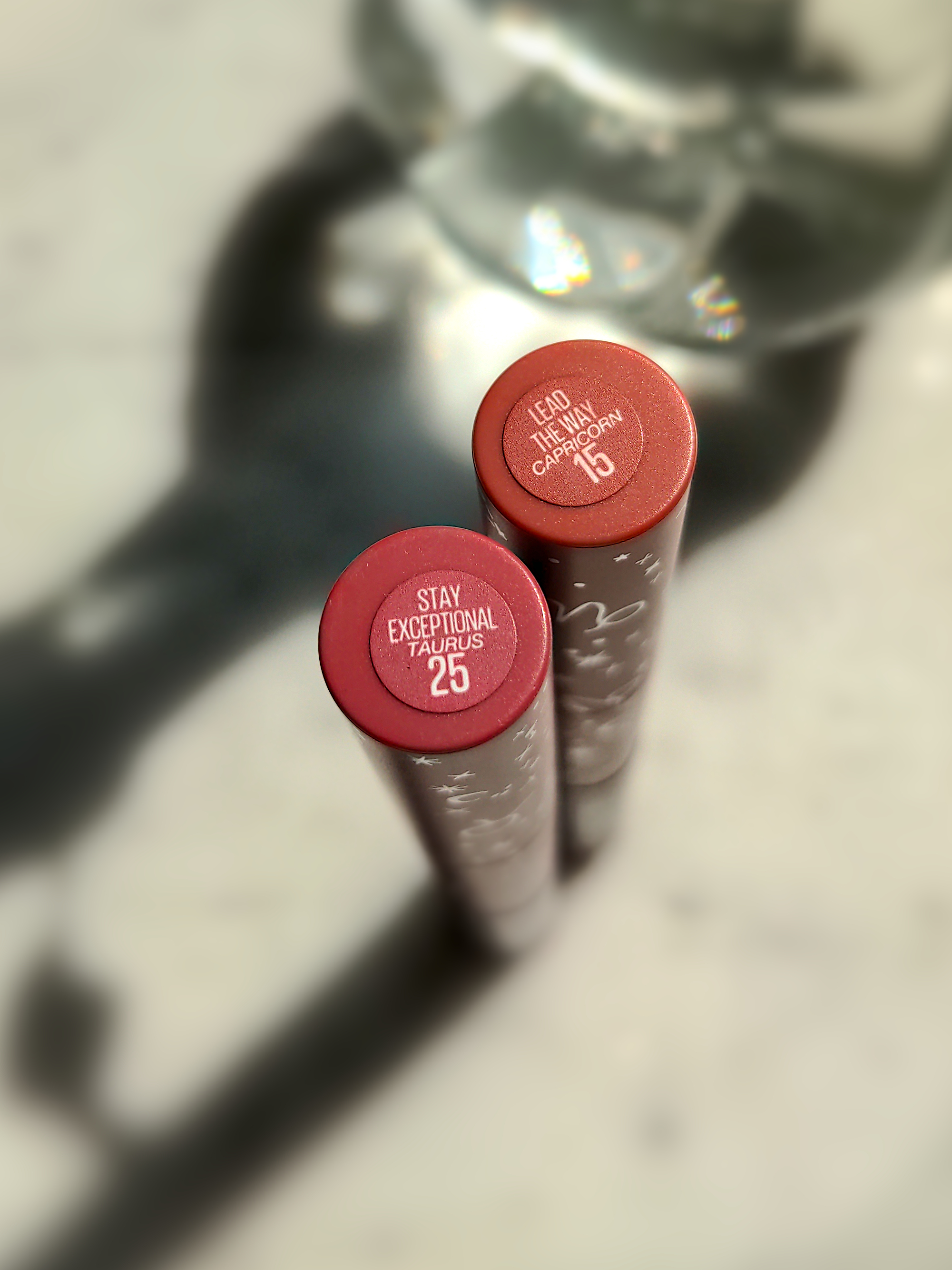 Capricorn: The adventurous full moon sets you on a journey of unexpected liaisons
This is a romantic nude, deserves a good kiss.
Maybelline SuperStay Ink Crayon in Lead the Way (Capricorn) 15 is a medium toned warm rosy nude with a matte finish.
So matte, light and velvety, it feels like a second skin. Like every good nude shade, it's seductive in a very quiet and mysterious way.
I love wearing it, and I wear it every day.
The shade matches my very fair, almost-NARS-Siberia skin tone quite nicely. It pulls a bit cooler as my lips are cool toned, which is precisely why the next lip crayon, Stay Exceptional wasn't my first shade of choice.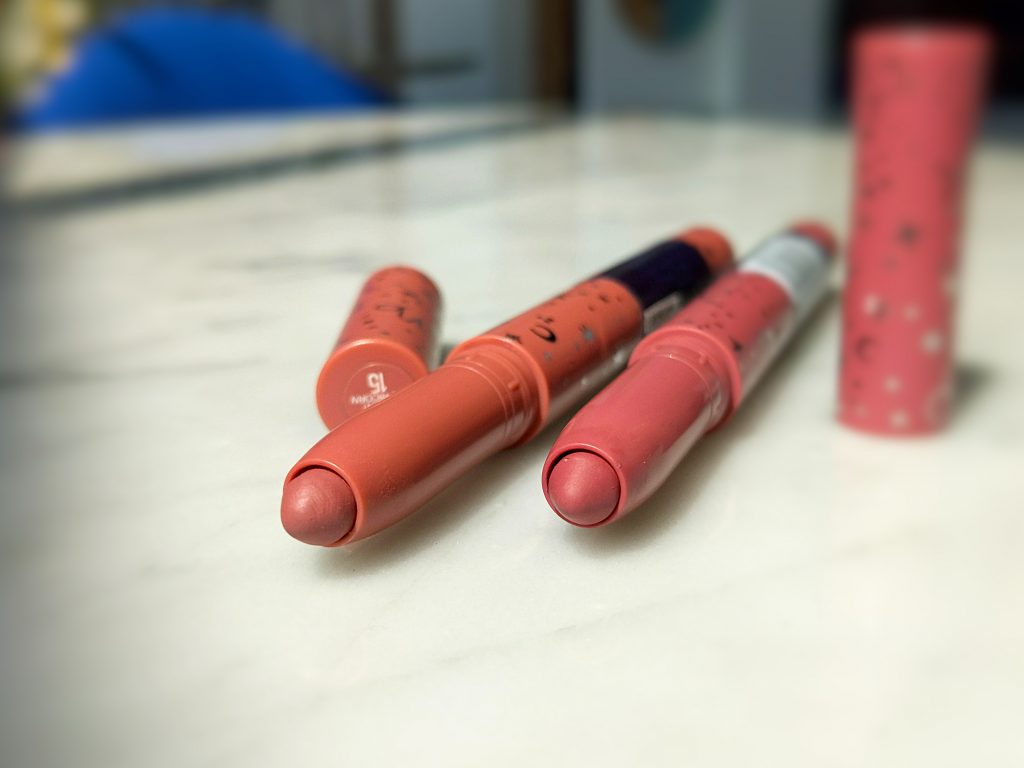 Taurus: Expect a serious case of wanderlust and an early rush of spring fever
Think of spring flowers, like lilacs and hyacinths.
Maybelline SuperStay Ink Crayon in Stay Exceptional (Taurus) 25 is a lighter neutral purple.
This shade won't suit warm fair skin tones that well. Stay Exceptional transforms into dark purple in dim lit places, and it's already a deeper and cooler shade than I like to wear.
Just as the Capricorn and Taurus match so well together, the two Maybelline shades are so alike. Stay Exceptional will be perfect to pair with Lead the Way for lip contouring.
Light as a feather
The lip crayons are very comfortable to wear.
The formula is so thin, you don't even feel it. The finish is matte, the texture is light and powdery, which couldn't be more popular and reminds me of some Etude House lipsticks.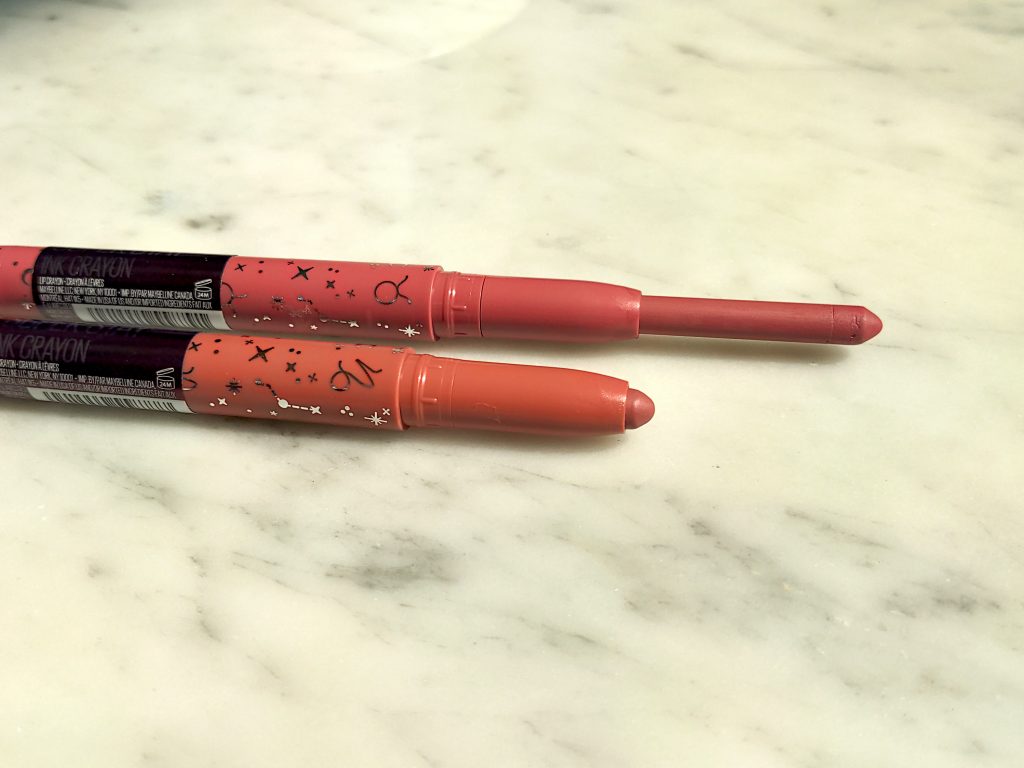 Did I mention how transfer-proof the crayons are? That's the second best feature of this product, right after its delicate formula.
Maybelline crayons don't feel creamy, so crayon is the best name for these lip products. Imagine your lips dry but somehow always a little sticky.
Yet, there is a reason why I'm so skeptical of matte lip formulas.
Does your bag have a mirror?
If it doesn't, well it should.
These Maybelline lip crayons behave like a typical matte liquid lipstick.
They don't wear off evenly.
After the best chicken rice, the lipstick was almost gone. The pigment remained on the borders and mostly on my lower lip, so it looked very patchy and messy.
If you treat them with care, the crayons will bring you joy. Expect 4h of wear time, but no eating for you.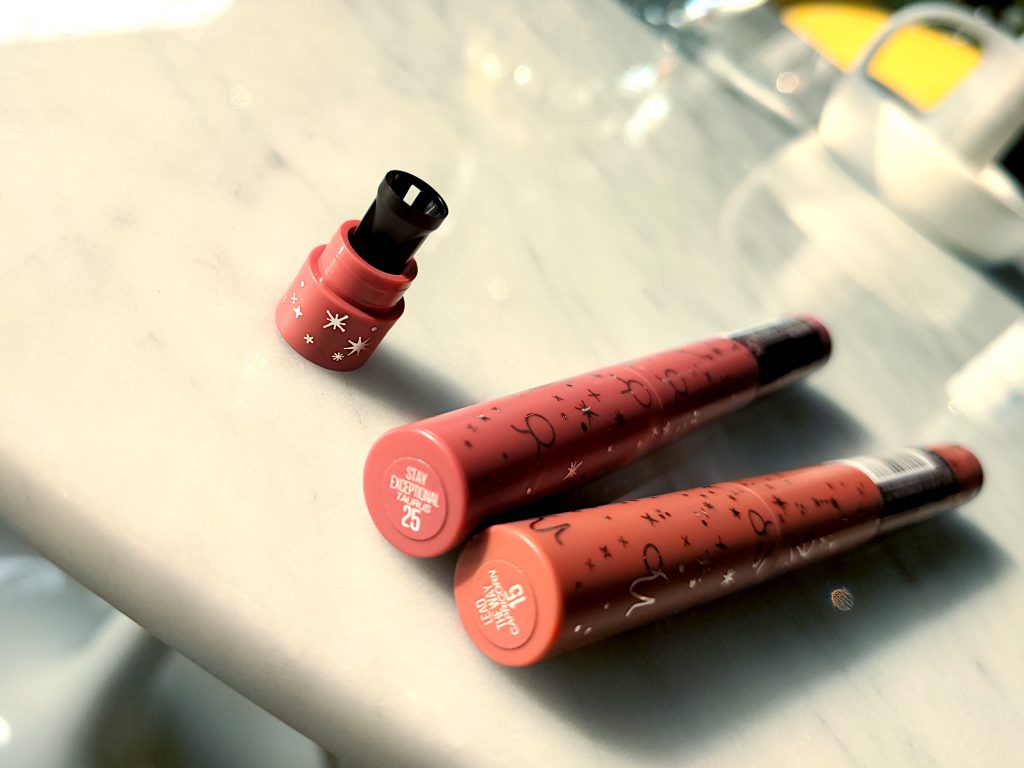 I thought about adding the Own Your Empire shade to my collection, as the crayons are so practical to wear in the heat and I love bright red lips, but why would I do that to myself with bolder colors, constant touch-ups and formula this inconvenient? So I didn't.
Other issues
Both Stay Exceptional and Lead the Way are moderately pigmented and slightly sheer.
They also don't blend in with the skin. These lip crayons perform better and feel like you have nothing on if you apply them in one layer. Otherwise you will have a fat coat of dry paint sitting on top your lips, waiting for you to eat so it can chip away.
Worth mentioning: the crayons won't dry out your lips, but they will make them feel and look dry and wrinkly. Using a lip balm and then applying a lip crayon right after fixes this problem. But then you have a completely different, oily and even less pigmented formula. They won't do you any favors with chapped and cracked lips either.
Conclusion
Maybelline SuperStay Ink Crayons are worth the money – they are very cheap, light, transfer-proof and have cute, practical packaging. Most people will be satisfied with just that.
There are lipsticks that perform better, like Maybelline The Creamy Mattes. Do try them out.
Do I recommend these lip crayons? Sure, why not.
But, if you can't stand patchy lips, don't waste your time.