Summer is at the door and everyone is talking about sunscreens.
Do we need one? Yes, we do. Two very good chemical sunscreens, two completely different textures. Aquafluide is best for combination to oily skin, Crème is for dry skin. Which one is for you?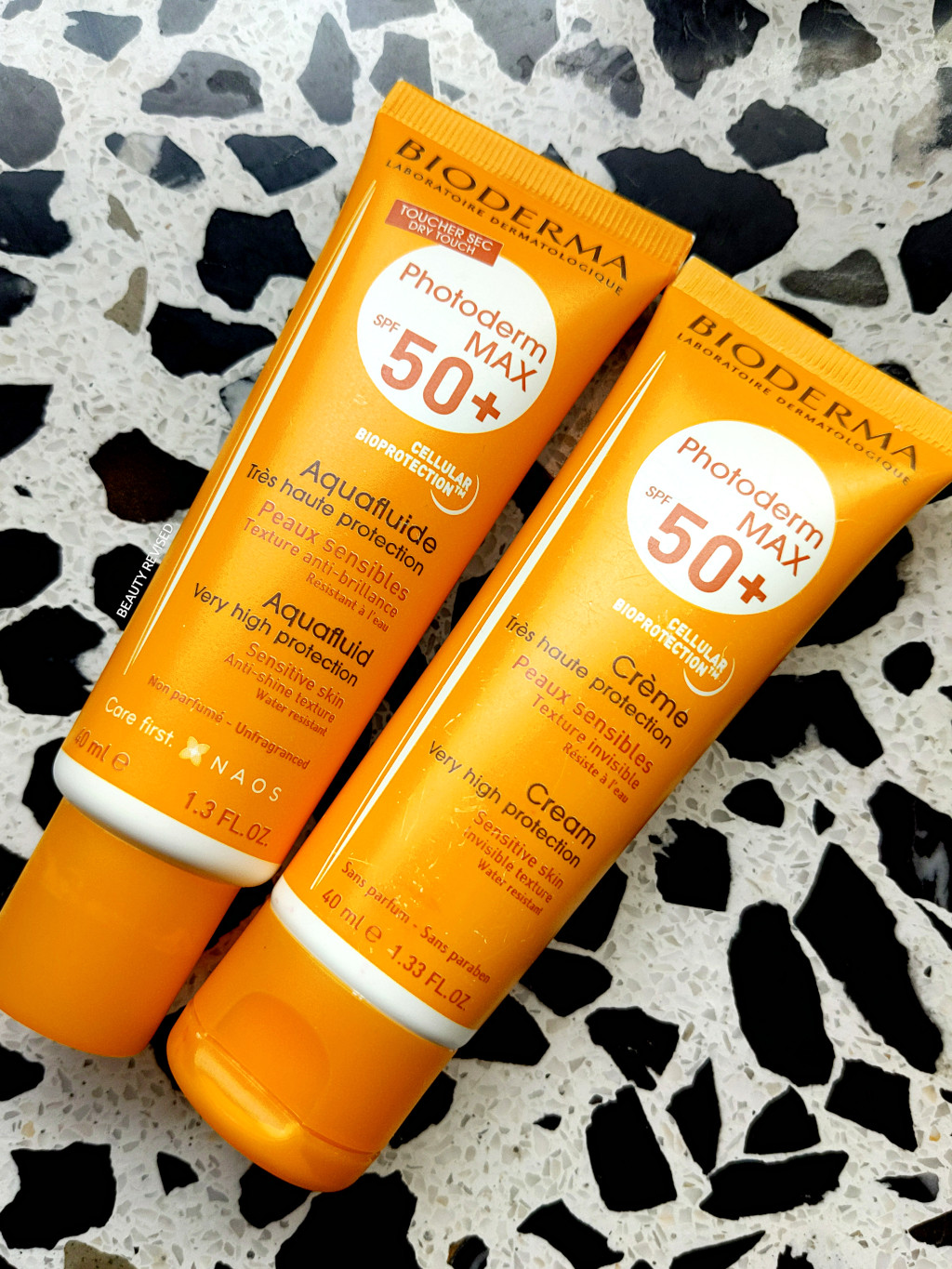 Bioderma Photoderm MAX Aquafluide SPF 50+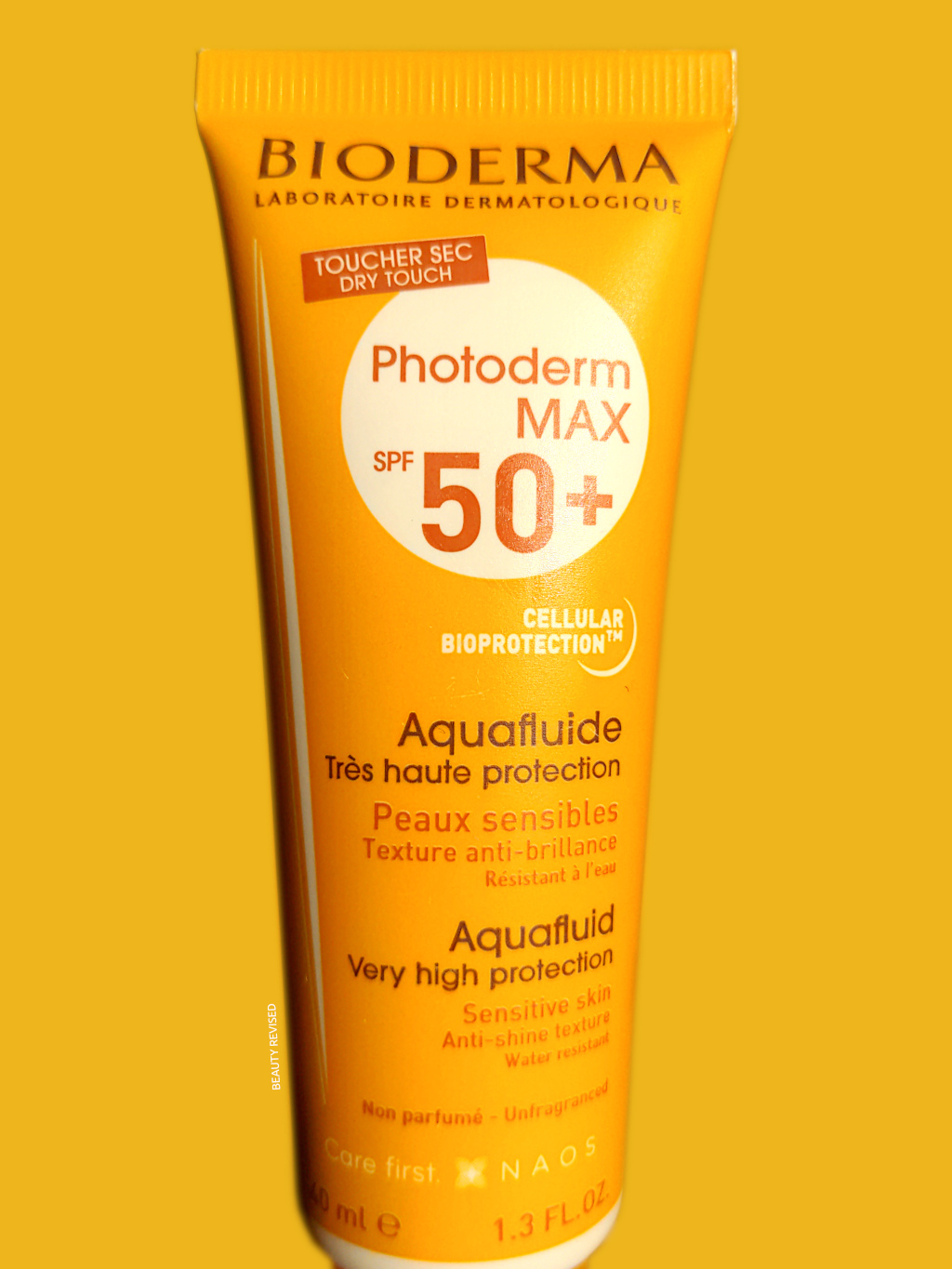 My most used facial sunscreen. I prefer this kind of light texture when my skin feels already hydrated.
This was the first face sunscreen I've tried, and I was not disappointed. I wanted something that will not make my acne situation worse.
Claims
Bioderma Photoderm MAX Aquafluide SPF 50+ is non-comedogenic, unfragranced, water resistant, has very high UVA/UVB protection and leaves no white traces.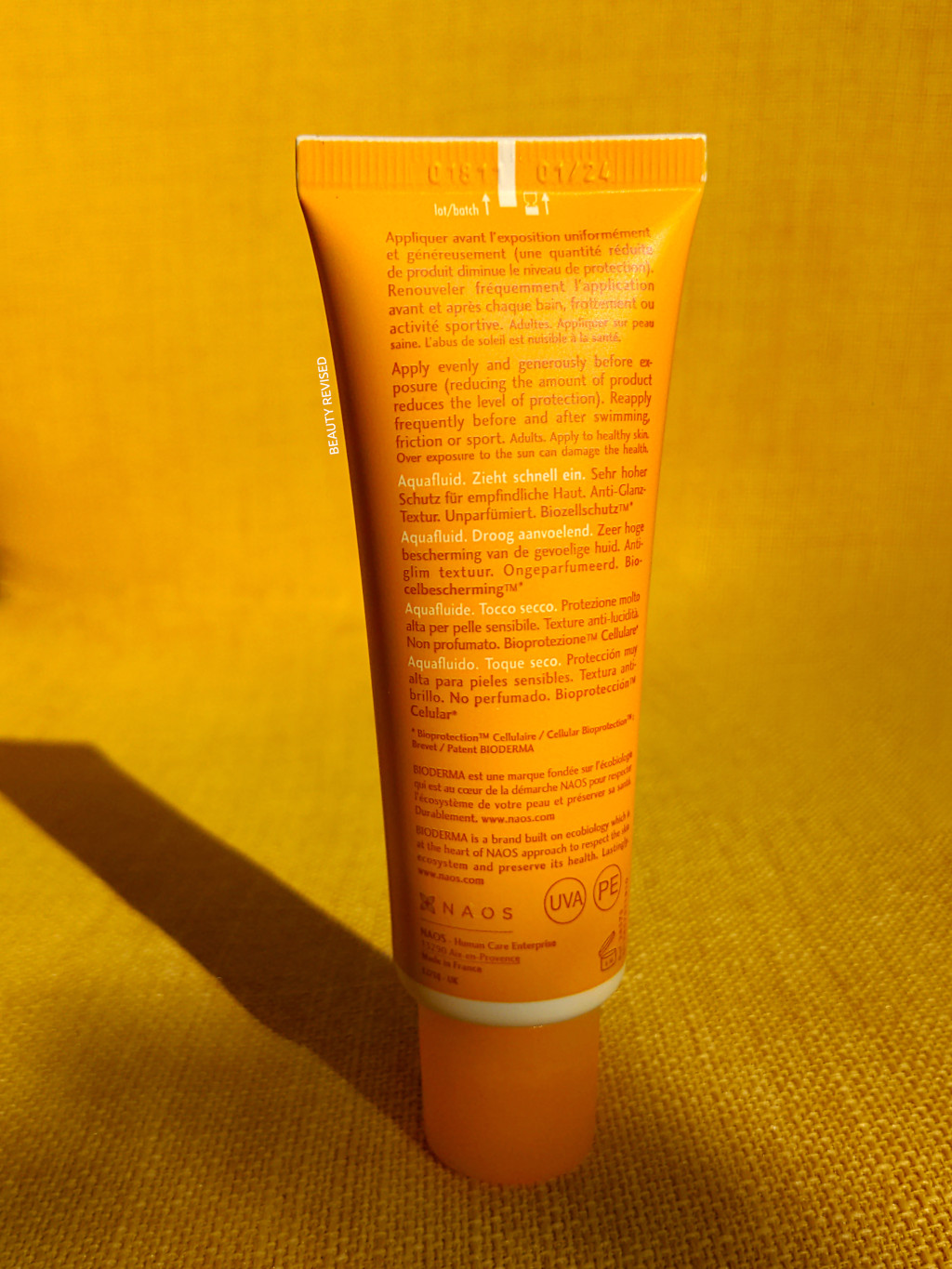 It is said on the website that it's best "for all skin types, even combination to oily skin, sensitive skin or intolerant to all types of sunlight, very fair skin with freckles, skin exposed to maximum sunlight".
It's also stated that it has Cellular Bioprotection™patent. "This patent activates the natural defences, protects cells and prevents premature skin ageing." Can't confirm that yet, but since I've started using both of these sunscreens, I haven't had any sunburns.
One thing I especially like is that it's coral safe. It was about time.
Dry-touch finish. Oil-free formula. Non-greasy texture. Anti-shine. No white traces.
What you actually get
Bioderma Photoderm MAX Aquafluide SPF 50+ is a chemical sunscreen, so it's to be expected it won't leave white cast.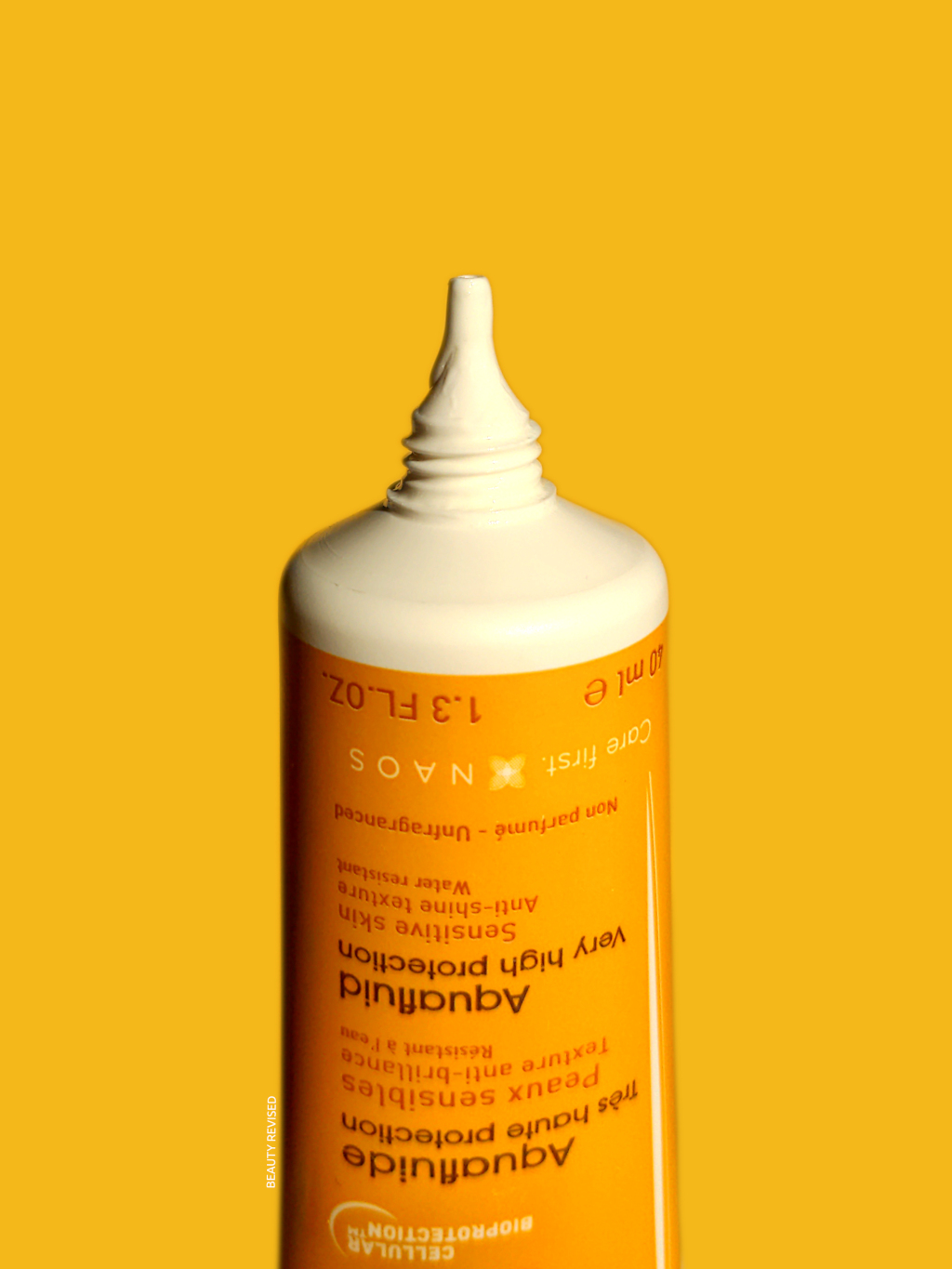 About that dry-touch finish. That claim isn't true.
If you think that you'll be left with powder-smooth finish, like you have nothing on, literally dry to the touch – you're mistaken. After you slather it on your face, the sunscreen leaves creamy feeling on the skin like a moisturizer would.
Sometimes I don't have the time to wait for my moisturizer to get absorbed, so I just use this sunscreen and it almost feels the same.
It is certainly drier than many, many body sunscreens I've tried.
You can't say it's anti-shine either. The texture is very light, but it adds to the natural shine of your skin. Makes the finish slightly glowy, but nothing too much. Again, like you've just applied a light face cream. Maybe on oily skin you can notice how powerful this sunscreen really is in killing shine, but on my dry skin you can't.
One thing I especially like about Aquafluide is the fluid formula. It's like water. Very light, spreads easily and melts into the skin fast. So light it literally drips while you're applying it.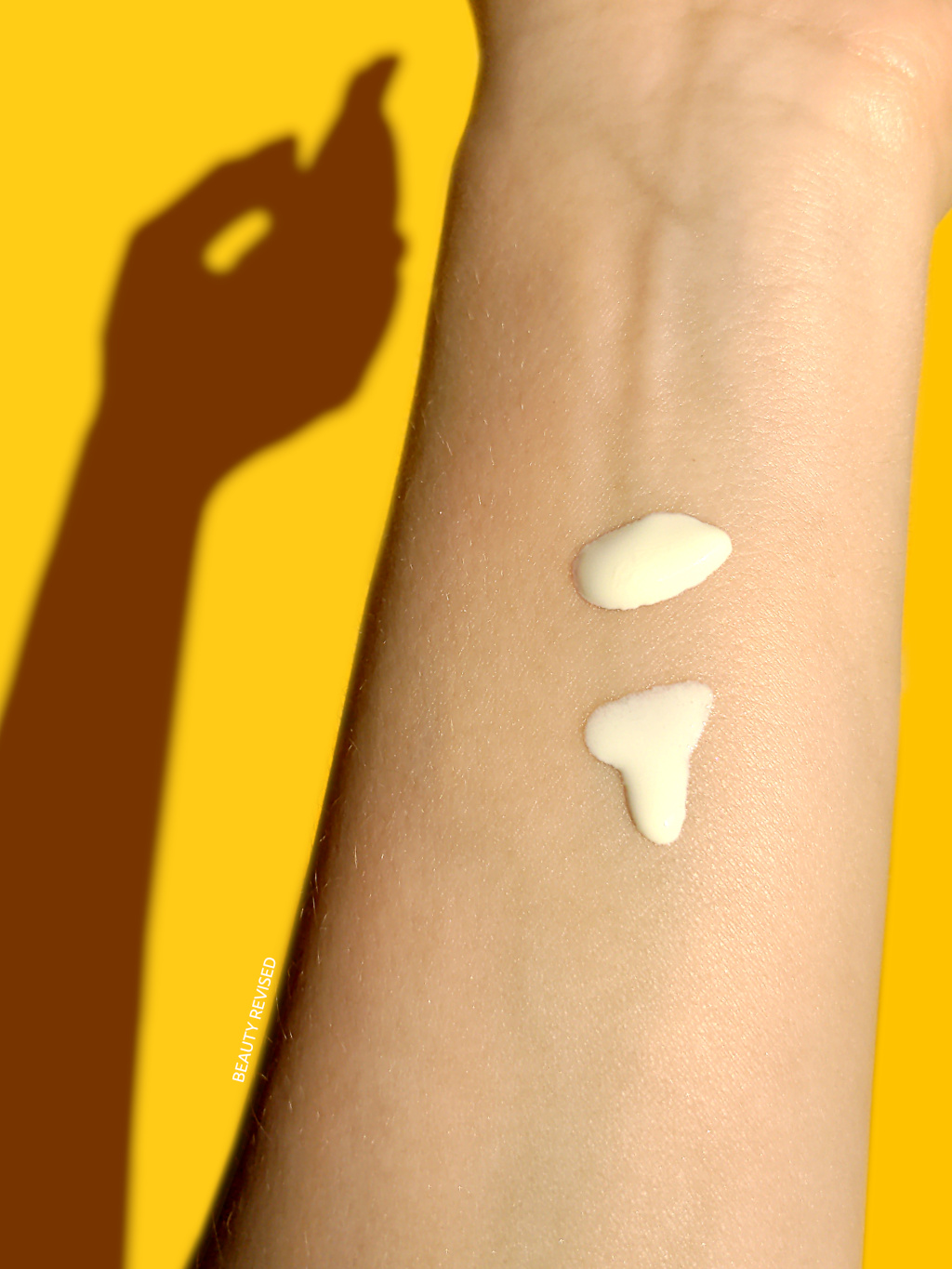 It's perfect.
You know that feeling when you put body sunscreen on your face, and your skin suddenly shines like a diamond? It all feels so thick and greasy, like a nice layer of butter, you can just scrape it off of your face?
Well, with this sunscreen you won't have that. Aquafluide is non-greasy and oil-free.
This formula is safe for makeup lovers. I like to use it when I'm about to apply makeup, as it doesn't cause pilling at all.
This product is fragrance-free, which fits the description that it's suitable for sensitive skin. I wouldn't have it any other way. Do you remember the last time a sunscreen had a nice scent? When I need a smell of tropics under my nose, I use PF Butter Bronzer.
Non-comedogenic. This sunscreen is great for people with oily, combination, sensitive, acne-prone skin. It hasn't affected my ance problem in any way, which was hard to believe.
It's water-resistant, so you don't need to reapply it once in water, but it's a general advice to reapply it every two hours.
Bioderma Photoderm MAX Crème SPF 50+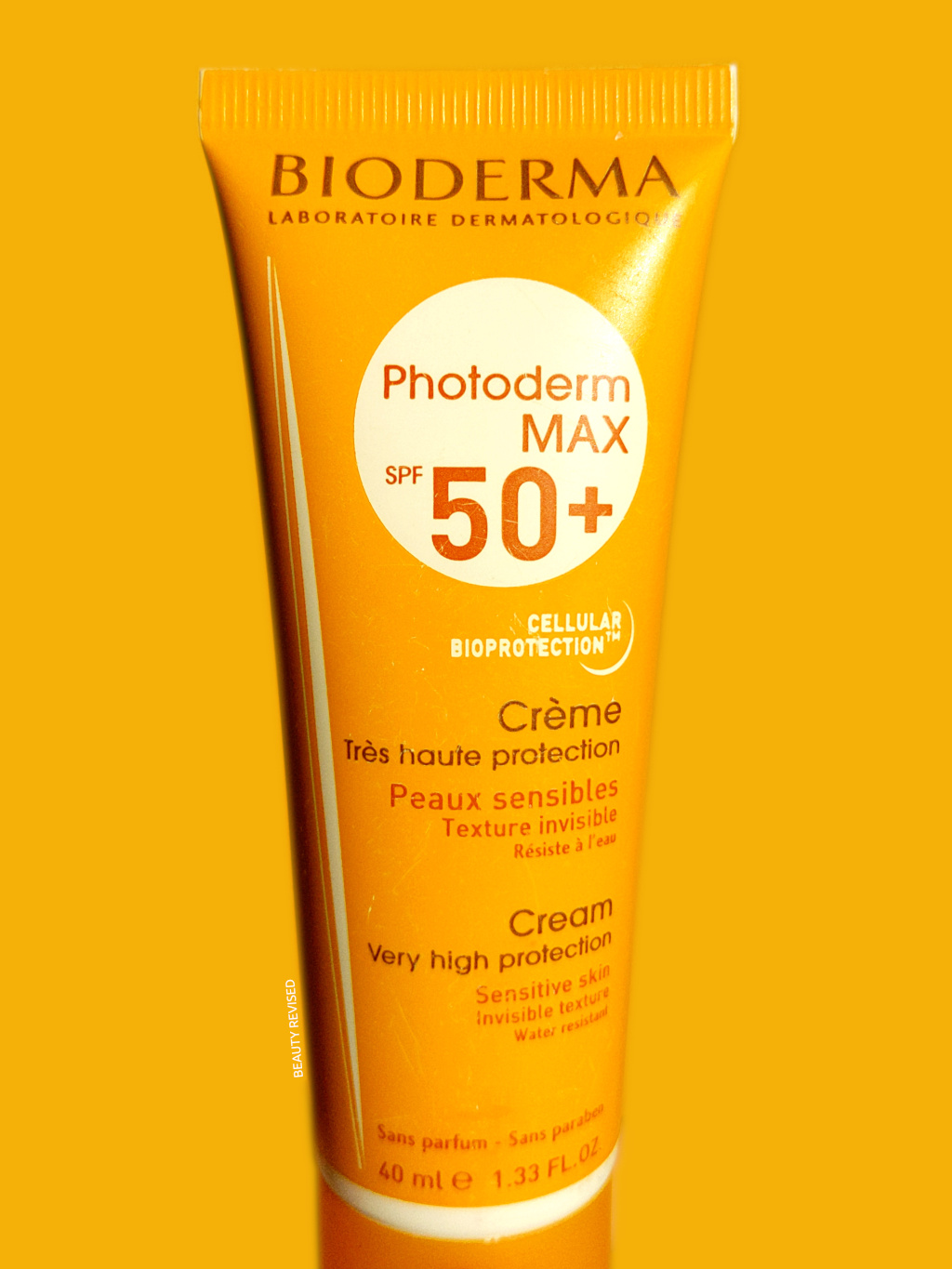 This sunscreen has the texture of a typical body sunscreen – it's creamy and thicker than the previous one. I use it when my skin feels thirsty, very dry, flaky and tight. It does the job, and it doesn't clog pores, cause irritations or acne.
Claims
Bioderma Photoderm MAX Crème SPF 50+ is: non-comedogenic, unfragranced, water resistant. Offers a very high UVA/UVB protection, and also "combats premature cutaneous ageing". This one also has Cellular Bioprotection™ patent, meaning it "activates the skin's natural defences and protects from risks of cellular damage". Has very good skin tolerance.
It's "ideal for sensitive dry skin, very fair skin with freckles, skin subject to maximum sunlight".
Non-greasy.
What you actually get
Non-greasy finish. Greasy no, creamy yes. It's not heavy shine, but it does leave shine.
On the shininess scale, it's between Aquafluide and your worst sunscreen, leaning towards Aquafluide.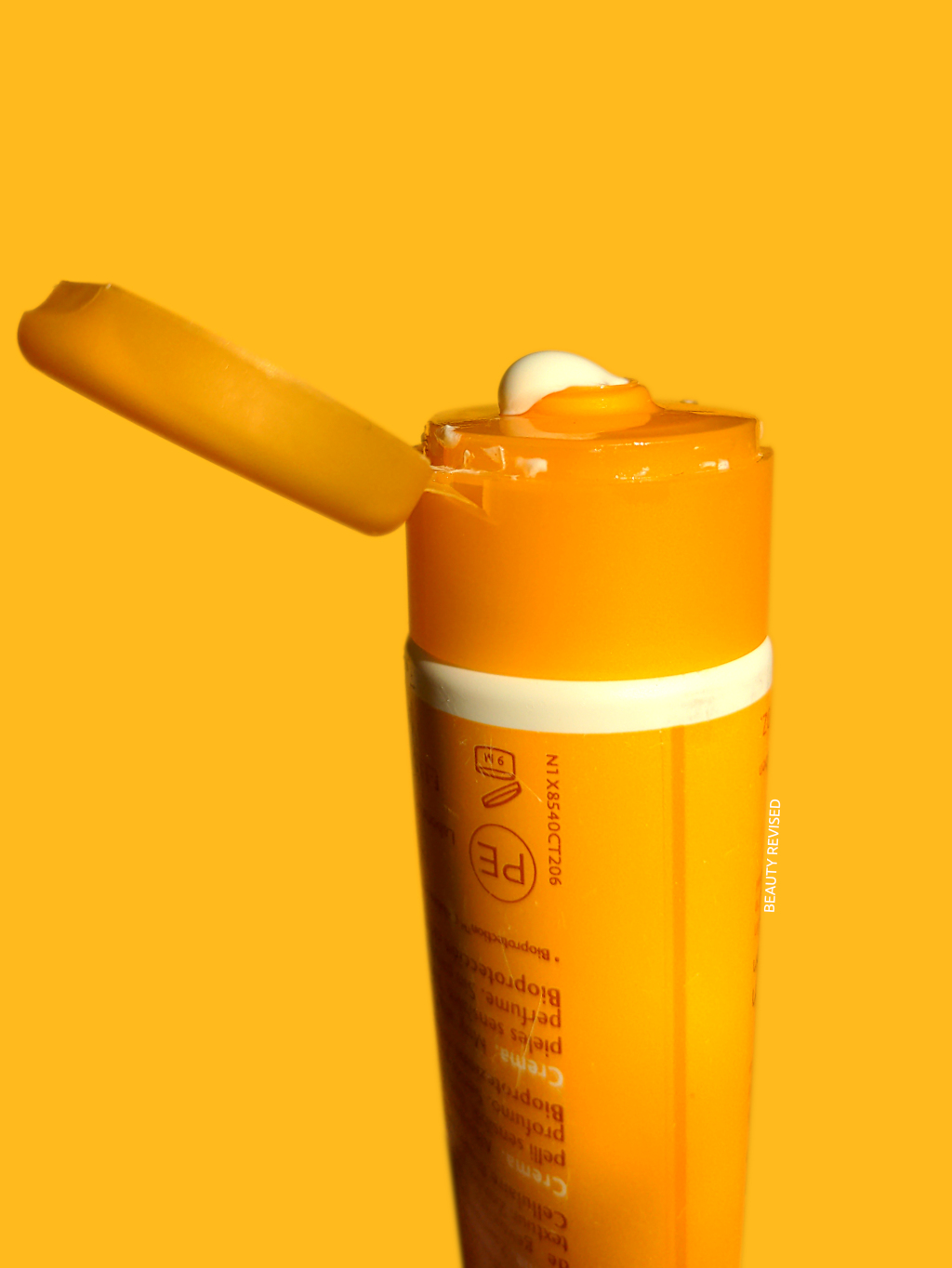 Nothing unbearable or too much. It's still a much better formula for face than most (if not all) body sunscreens have to offer. Leaves your skin feeling nourished (even though there isn't anything nourishing about it), which is nice.
If you're unsure about this product because of its texture or shine, try Aquafluide.
Non-comedogenic. I had worries this thicker texture would cause acne to come back. I still haven't had any problems with that. Would recommend Photoderm MAX Crème for dry, sensitive skin.
Is it makeup-safe? You won't have any problems with pilling, but you'll probably feel your brushes pulling or sponges sticking to the skin.
Also has melting invisible texture. The formula spreads easily and gets absorbed quickly. And again, the lack of white traces is due to the this being a chemical sunscreen.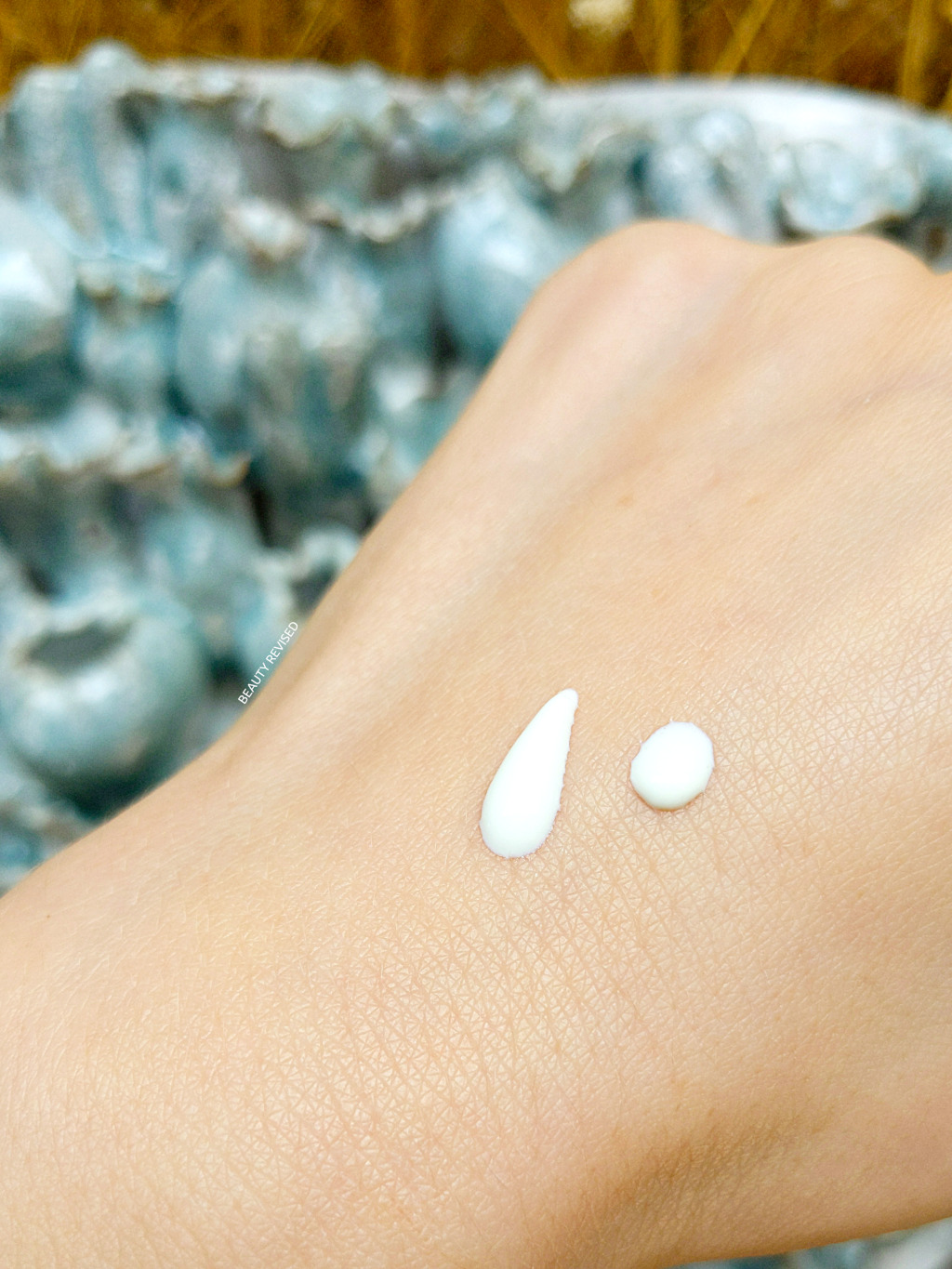 I know this product is water-resistant, but I try to reapply it every two hours if I can.
How to apply facial sunscreen
Both the Bioderma Aquafluide and Crème are chemical sunscreens, which means you should apply them 20-30 minutes before exposing your skin to sun.
Be sure to apply enough and evenly. Thick and thorough are key words. Use at least 1 hazelnut of sunscreen for your whole face without the neck, or 1/2 teaspoon for the face and neck. If you feel you need more, use more. Work it into the skin thoroughly – any part you didn't cover is the one that doesn't get protected.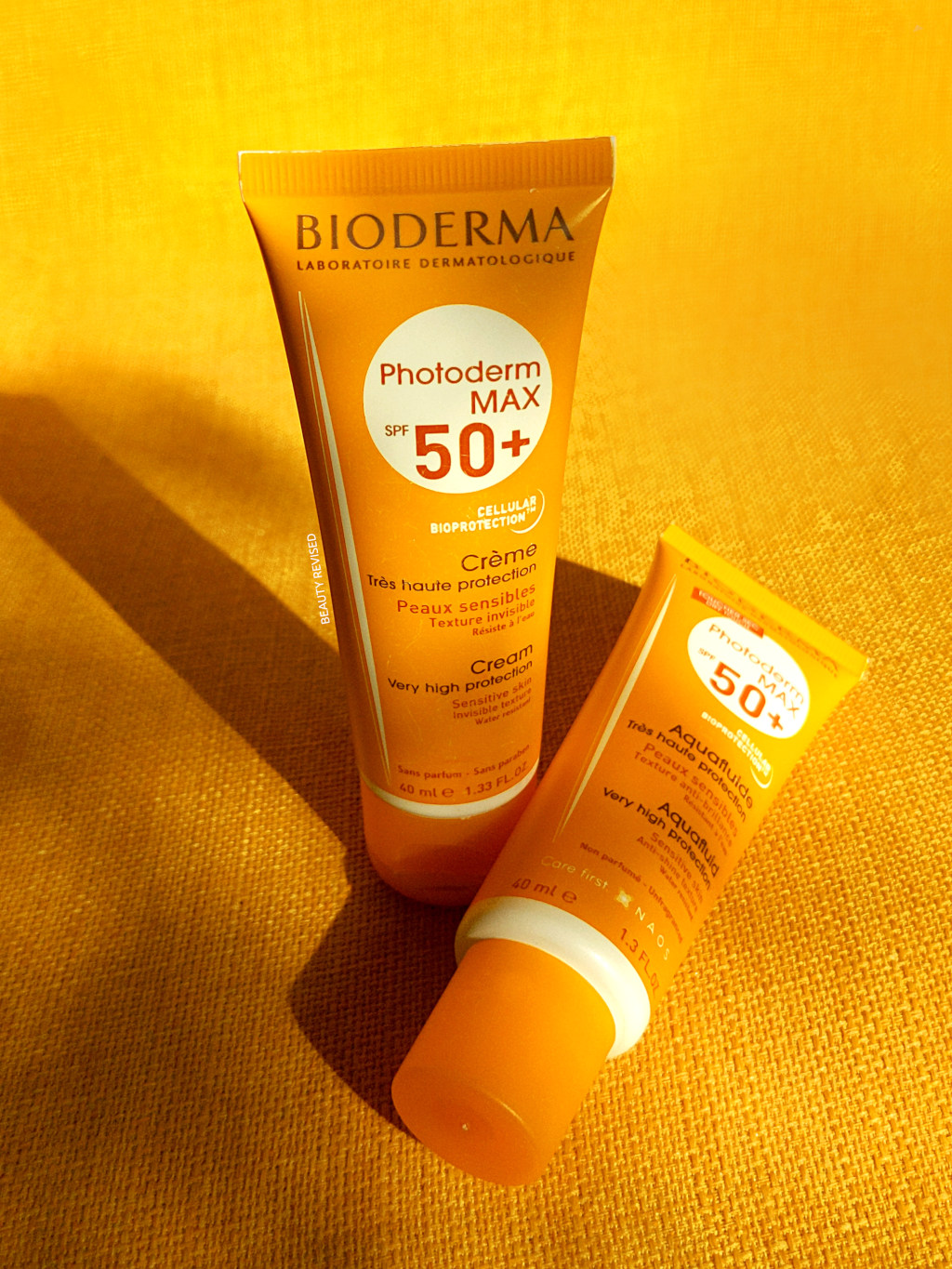 Don't forget the most sensitive and often forgotten places. Like ears, skin around the eyes or under the brows. I never had any reaction or redness with Bioderma products.
Sunscreen comes after skincare. Use moisturizers or serums first, then 30 minutes later apply sunscreen liberally and then comes the makeup as the last step. You don't want to dilute your sunscreen, so make breaks.