An XXL review of the iconic lazy-girl bronzer
Three words – Murumuru Butter Bronzer – and you know what I'm talking about. It's no wonder so many of you have and love this cult product – it delivers almost natural Amazonian Venus tan, and you don't even have to be a pro.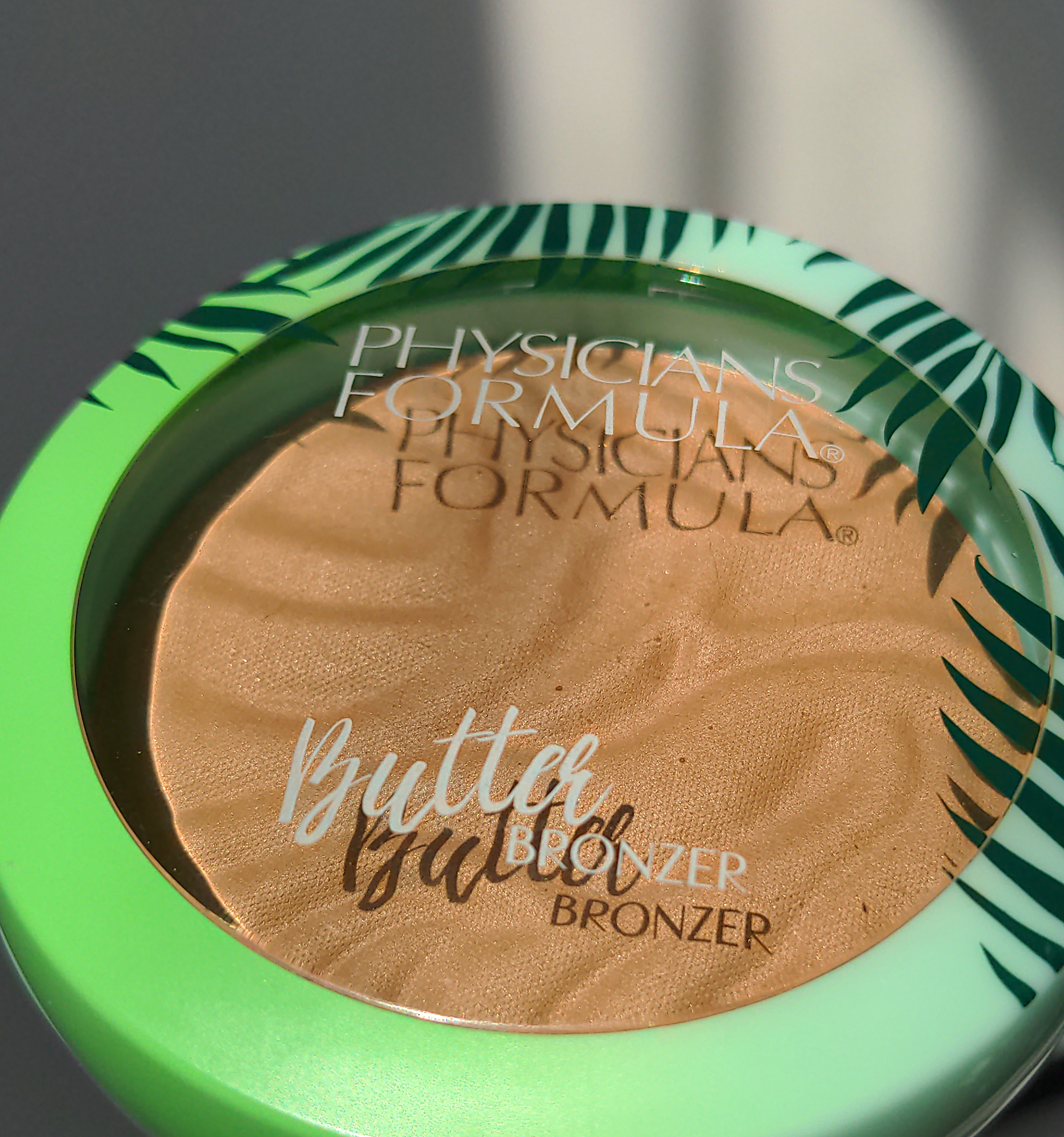 Physicians Formula Murumuru Butter Bronzer in Bronzer is a powder bronzer in a medium biscuit brown shade with neutral to warm undertone, satin finish and some golden shimmer.
It doesn't swing too warm or too cool toned, so it's not surprising so many of you find this shade flattering. This bronzer looks effortless and natural-like on most skin tones and undertones.
About the finish. I've been hearing about the matte finish of this bronzer a lot. This formula has a very subtle satin sheen, so it might look matte but it's not. This bronzer also has very fine golden particles here and there, like NARS' blushes do. It's nothing over the top. You can't spot the shimmer unless you really focus, so it's there just to enhance the bronzing effect.
About the powder texture. This product is laced with three different Brazilian butters, which is why you get that creamy, rich and soft feel. And it's also why it works so well for textured and dry skin. This is still a powder bronzer, so if you have oily skin don't be discouraged to try it out.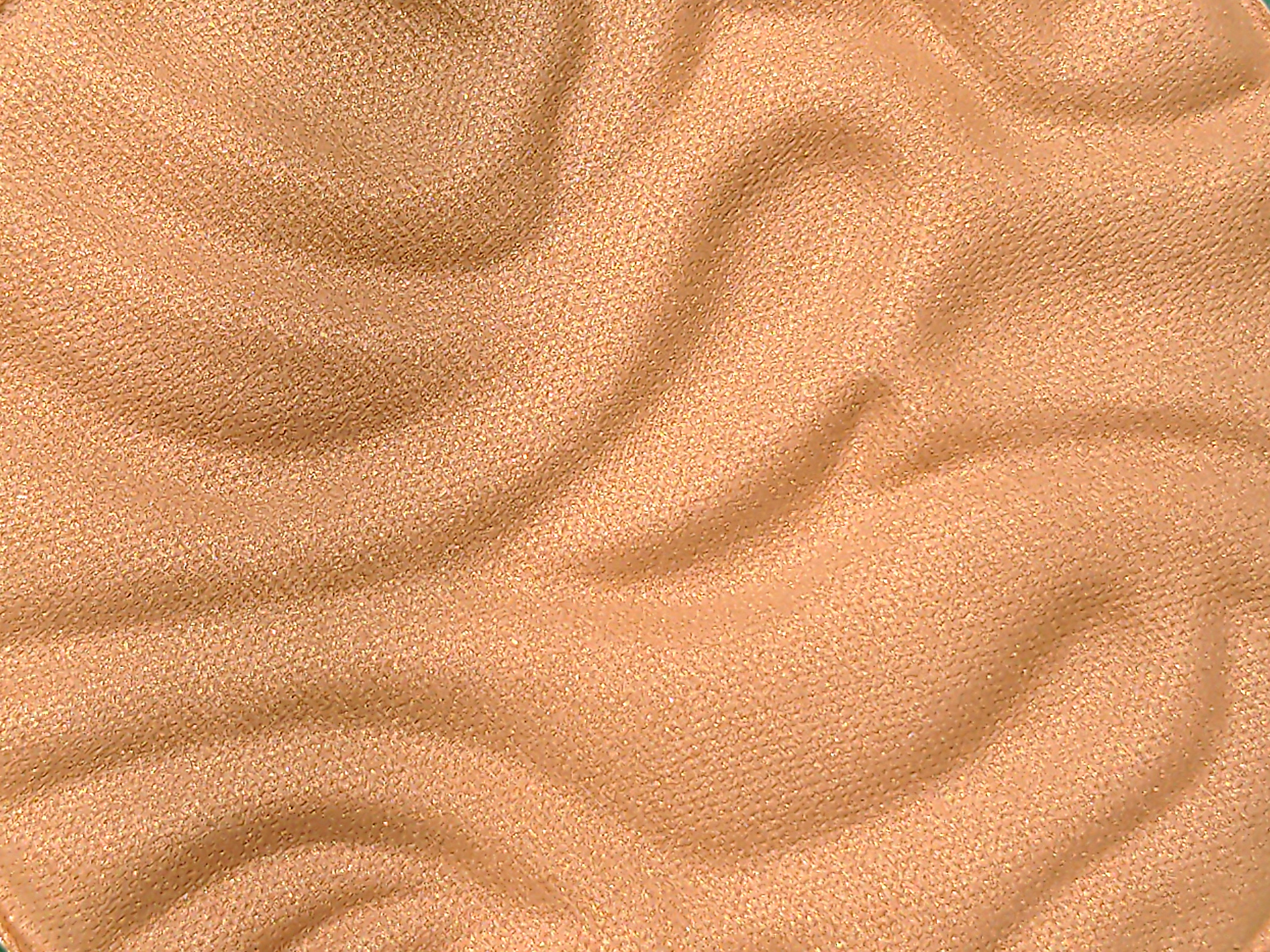 The Bronzer shade
Great for everyday sultry sunkissed look. But I wouldn't call it my perfect shade.
I have very fair skin with neutral to warm undertone. The Bronzer looks natural in the sense that it doesn't stand out on my skin, it doesn't look like a fake tan.
However, it slightly pulls orange if I reapply it, so it doesn't quite match my natural bronzed skin. And I really mean slightly. Imagine a gentle sunburn that faded into tan – that kind of orange tones with strong bronze overlays.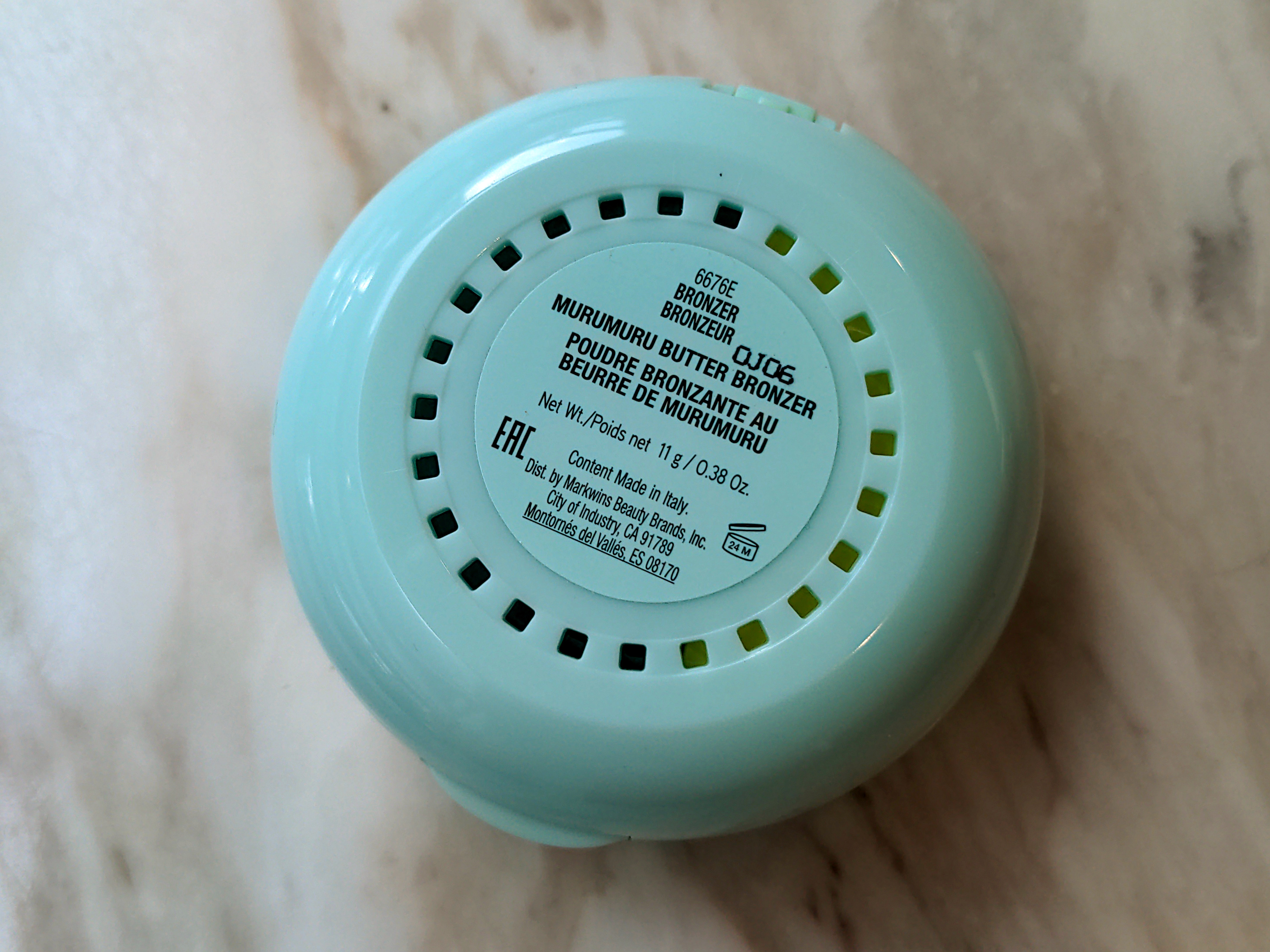 It works for warm and neutral pale to fair complexions, but it could suit cooler undertones as well for that extra oomph. It's really hard to be dissatisfied with this shade.
For skin that leans toward medium or deeper tones this is more of a face powder or a light blush.
Testing the formula
You know when you need something for a quick but decent result? It's no wonder this is called a lazy-girl bronzer.
It builds nicely and evenly over other face products. No patchiness, easy to blend. Tolerates sunscreen, face powder and face creams really well (I am using Bioderma Photoderm MAX spf 50+ Aquafluide and Noreva Auareva Legere face cream.)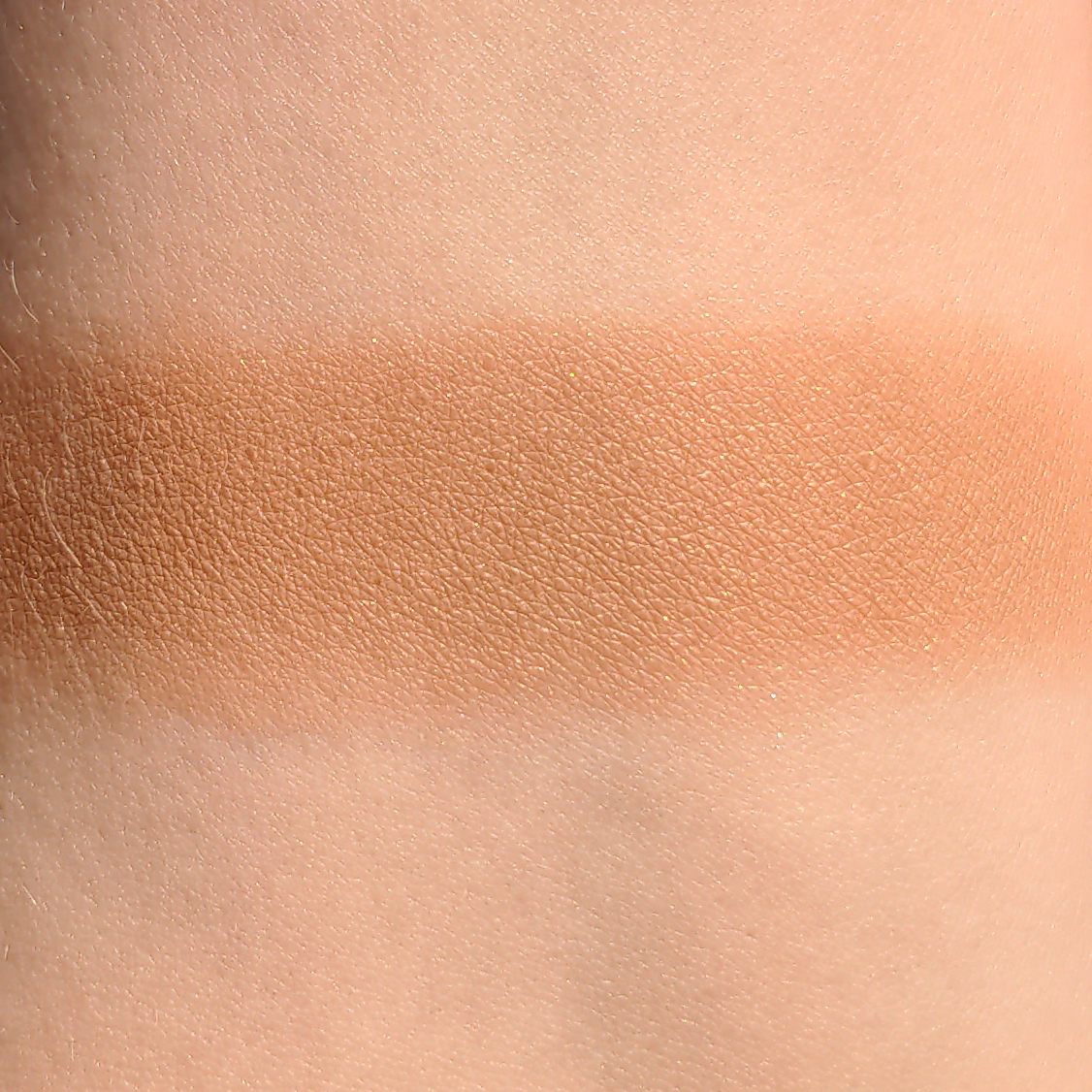 Murumuru Butter Bronzer is long lasting. It stays for at least 4 hours, which in my case means whole day. Until I wash my face. Even in humid, hot weather.
It's great for textured skin. Doesn't emphasize acne scars and larger pores, like mine has here and there.
Another thing that shows how good this formula is – it's moderately pigmented. I swirl my brush in the pan, tap it off, and apply lightly. Repeat. It gets me the results I want, fast.
A treat for sensitive skin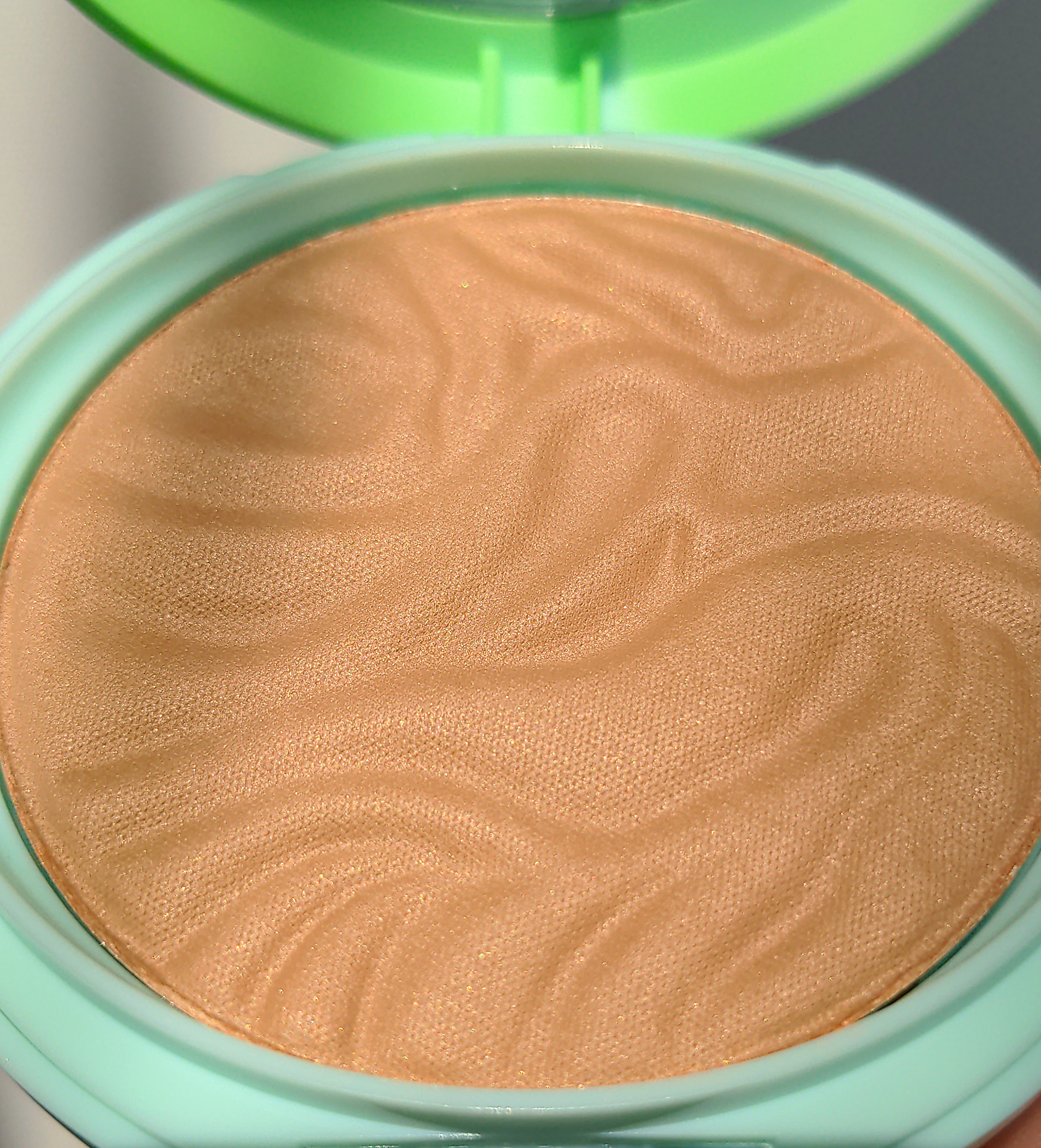 Butter bronzer is more than it meets the eye. Being infused with murumuru, cupuacu and tucuma butters, Physicians Formula bronzer is well suited for sensitive, even eczema-prone skin. These ingredients are non-comedogenic natural emulsifiers and emollients that help soften and moisturize skin.
The scent
The other thing that makes this product stand out – except its universal shade – is the intense scent.
Some say Murumuru Butter Bronzer smells amazing. Think mangoes and coconuts. Or buttered popcorn. Amazing like if you were kissing Robert Pattinson under the blazing sun, with sand so soft and the scent of piña coladas mixing with salty air. It's that wild. It will make you obsessed.
To others, the scent is Titanic-level heavy, so much that it clashes against air for attention. Very sweet, too powerful, one whiff and off to the trash can.
I think the scent changed with the packaging, because my experience was not that memorable.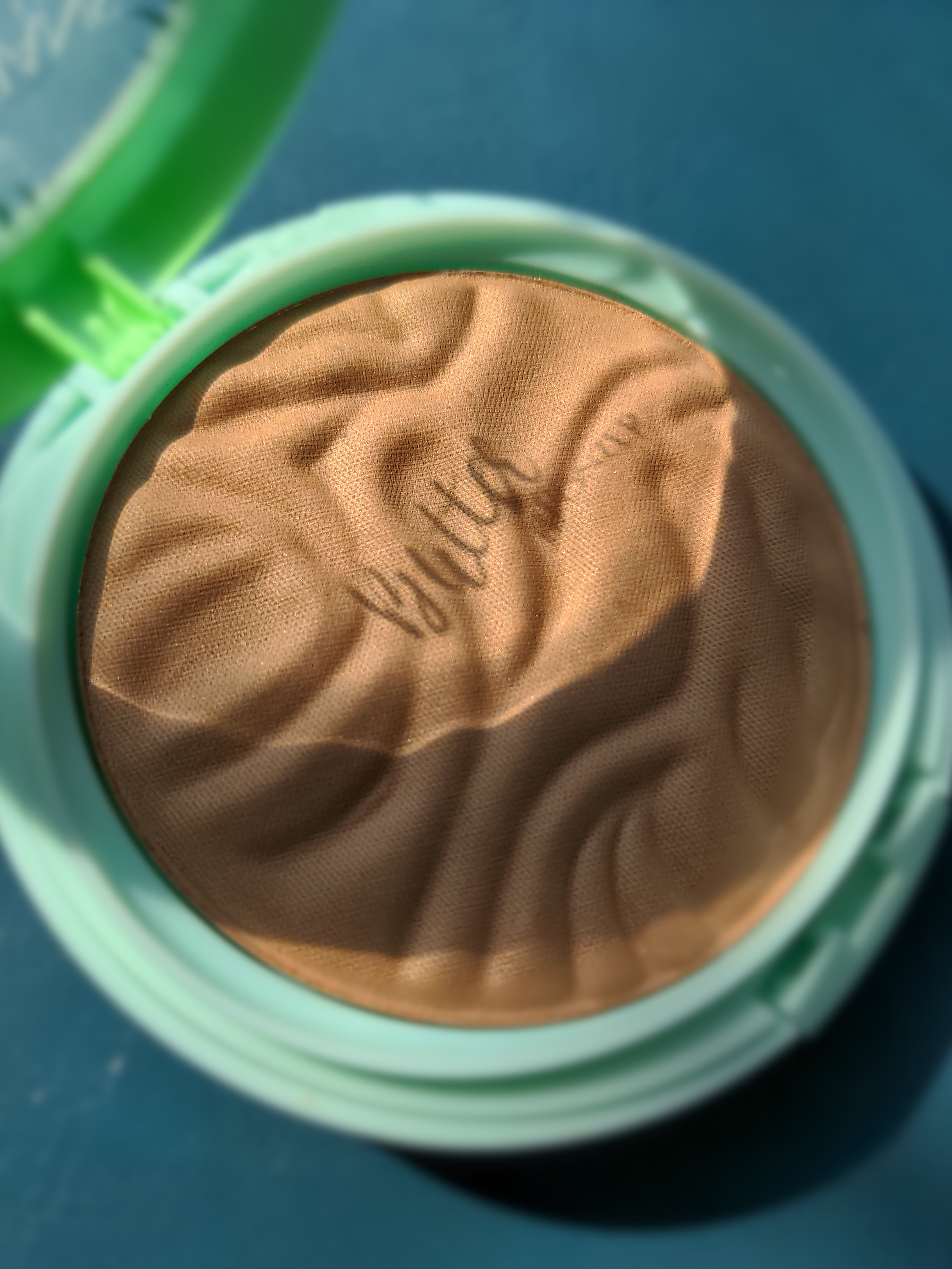 It goes from something creamy, like coconut milk, to bitter cocoa-like nuts and wood bark, with the synthetic scent of a pool float hiding underneath. It's not fruity at all.
I usually don't mind fragrance in makeup and I like nutty, fruity aromas. The scent is fine and not unbearable. It doesn't linger on the skin. It wears off after half an hour. Although obviously artificial, I find it comforting like a warm cup of cocoa.
Tip: If you find the scent too strong, try depotting it or leaving the lid open for an extended period of time.
You can't go overboard easily
True. Physicians Formula Murumuru Butter Bronzer is pigmented, but it's difficult to make it look too heavy or overdone.
(That is, if you're using the right brush. Forget that little disgrace of a spongy applicator that comes with your new bronzer. Do yourself a favor and invest in a good brush. A bronzer/blush brush, a highlighting brush, any kind of a fluffy domed brush could work. Also, keep in mind the size of your face, because the best brush for a small face is a smaller one. Too big of a brush, and you'll have a hard time controlling where the pigment goes.)
As with all makeup products, keep it on the light side for best results. It is possible to overdo it.
I'm so fair, maybe I should go with the Light Bronzer?
If you're very pale, and Bronzer is too dark for you, you'll probably want to try the Light Bronzer.
Not necessarily. The trick with this light shade is that it's not much lighter than the Bronzer, but it has a different undertone.
Light Bronzer is perfect if you find the original shade too neutral. It has almost the same color value, but it's warmer, rich with yellow pigment. It will give you instant, more intense summer tan look, without sun involved.
Can I use it for contouring?
I've heard that Murumuru Butter Bronzer can be used both for bronzing and contouring. Great, a two-in-one product, who doesn't love that!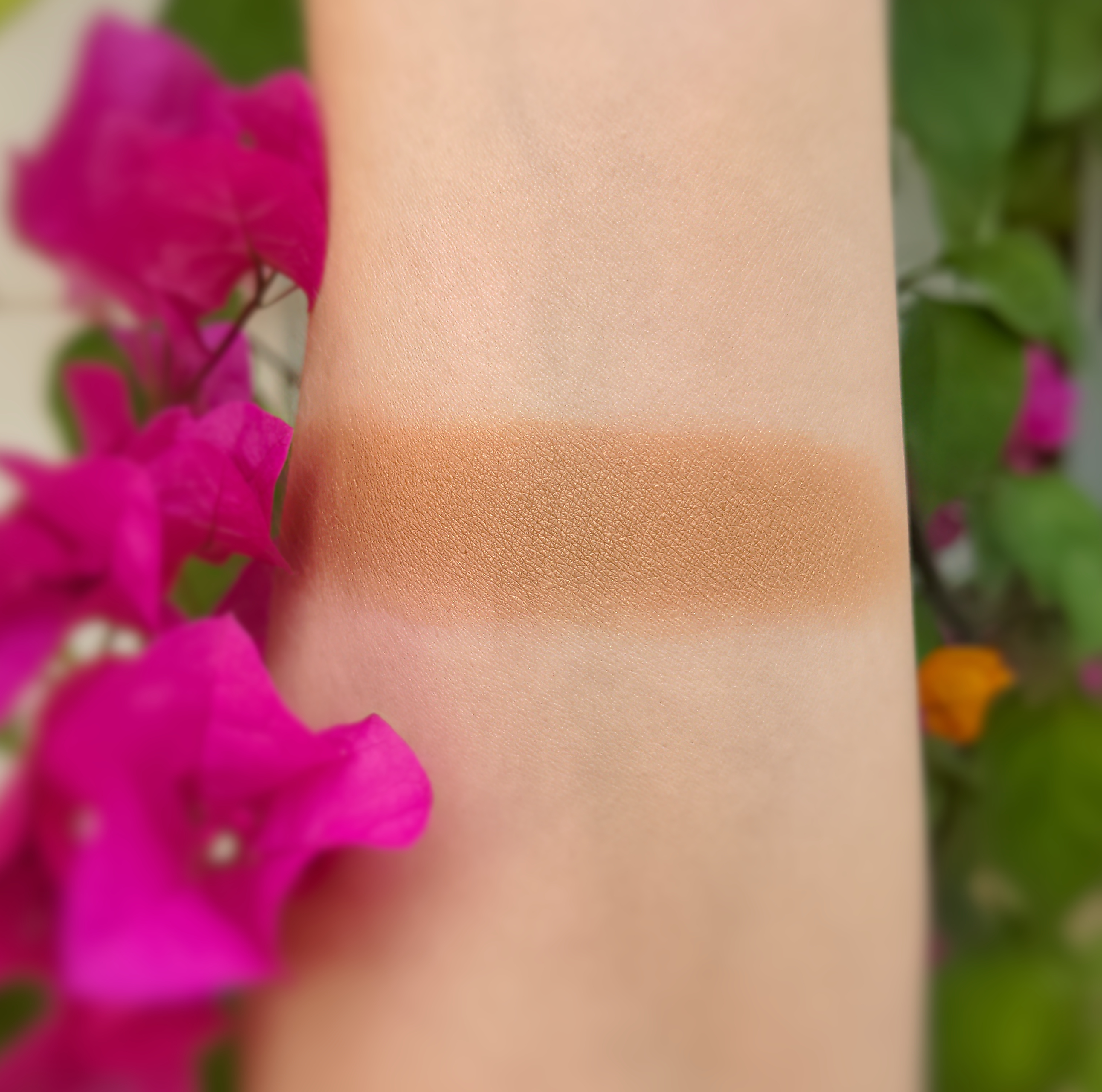 The Bronzer shade might not be the best choice for defining your facial features, especially if you're fair. Contouring is all about imitating the color of the shadows on your face, and placing them under your cheekbones, on your nose, chin, jawline, so you'd want to use pigments that are cooler, more gray or taupe. However, olive or tan complexions could pull off contouring with this bronzer, as they usually need something more golden.
But, in the end, your face your rules, so go with whatever feels good. Have fun.
The bulky product design problems
They changed product packaging slightly without fixing the design problems at all.
The packaging is colossal and ridiculous. It feels cheap.
You'll need a lot of space to store it. The packaging is not only chunky, but also light and shaky. It feels as if it will break over the lifetime of the product. There's a whole discussion around this issue on Reddit.
Physicians Formula invested in developing this great bronzer formula that many skin tones and types benefit from, but they somehow managed to keep the packaging uncomfortable for everyday use. The sponge applicator that will ruin your makeup experience is another example.
Also, why is the mirror on the bottom?
We're talking about a drugstore bronzer worth $16. Besides the bronzer pan itself, everything else is unnecessary and just the illusion that in this mint green box you have everything for your bronzing routine when you're on the go. In reality, you'll probably buy the best brush you can afford and won't bother with flipping the mirror.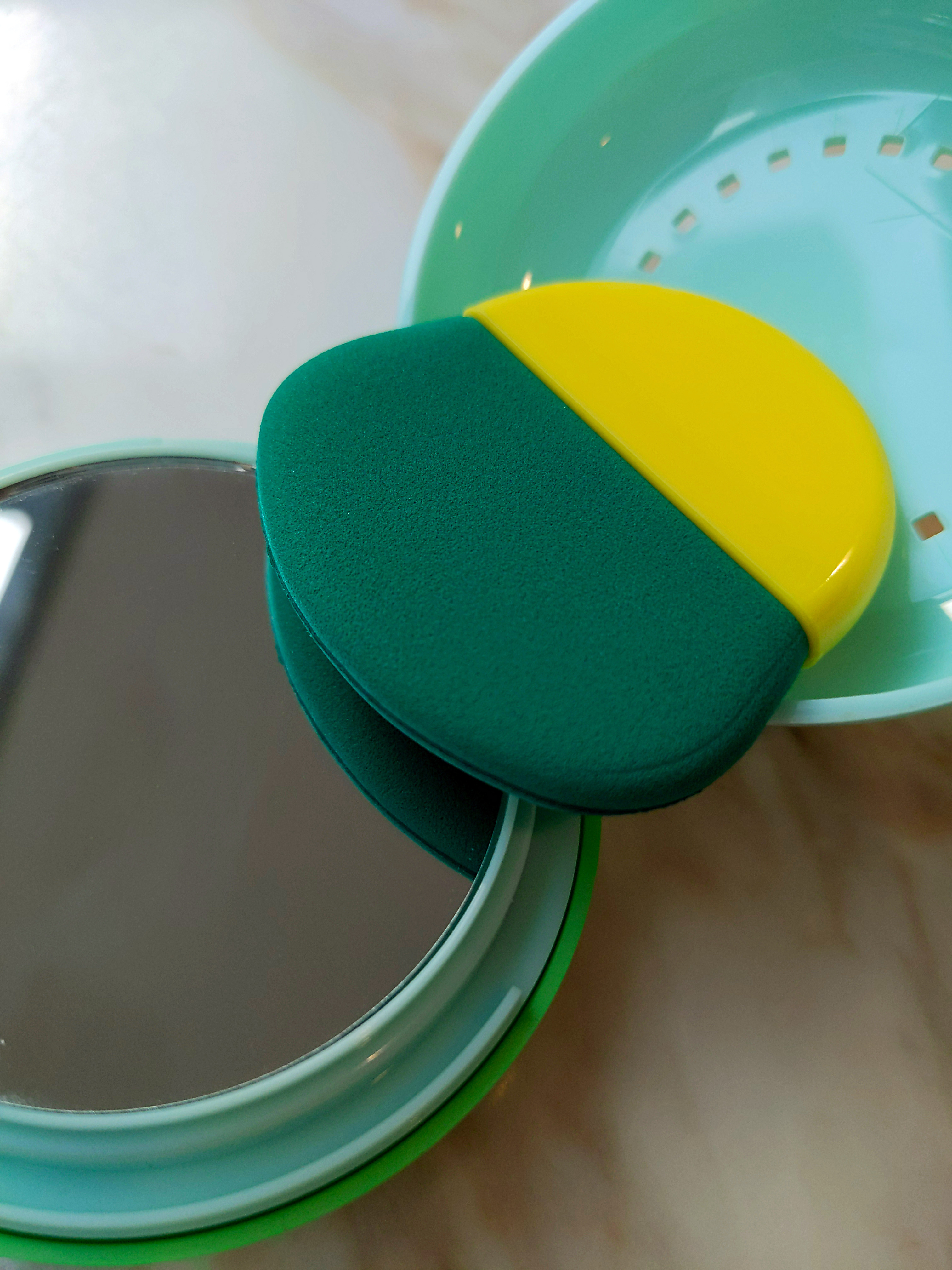 And yet, there are not many makeup products that people hate for their packaging and the scent, and yet buy for the third time.
Solution: make the packaging at least 30% slimmer and more sturdy, lose the applicator, put the mirror on the inside of the lid, tone down the scent. Also, widen the shade range for dark skin tones.
Conclusion
Physicians Formula Murumuru Butter Bronzer is probably the best drugstore bronzer for sensitive, textured and dry skin. Maybe even the best bronzer in general.
For one, it's easy to work with, very beginner-friendly. Also, it's moisturizing, long lasting and moderately pigmented. It applies easily, lightly and evenly. Blends like a dream. It's hard to find a drugstore bronzer that gives a tan so universal and a sheen so subtle.
The two main reasons you might not like it: if you are sensitive to fragrance in makeup this product is a big no, and also if you absolutely don't want thicc, plasticky and flimsy packaging that you need to care for like it's Tamagotchi.
What do you think about Physicians Formula Murumuru Butter Bronzer? Have you tried it before?